Medicare & Veterans Administration Guide
These are the sections of this guide that appear in order on this page.
Medicare & VA – Important Facts To Know
The Parts Of Medicare
Medicare Advantage
Standard Medicare Vs. Medicare Advantage
Medicare Supplements
Request Info On Available Plans & Benefits
Featured Heroes Testimonials
Frequently Asked Questions
Guide Downloads
After reading, Click Here to download/print this guide.
Starting Medicare With VA Benefits
As a Veteran who is newly eligible for Medicare, there's things to learn and choices to make. Even though you'll never lose your fighting spirit, you're not the young man or woman that you were when you joined the military. The choices you make with Medicare can affect your health, happiness, finances, and peace of mind. This guide can help you simplify things so you can make the best decisions for you. Let's start with some basic facts you need to know.
Facts To Know
You are eligible to start Medicare the month that you turn 65.
Medicare has a monthly premium of $164.90. There are ways to lower your monthly premium, read on or contact us.
If you only have VA benefits (not Tricare), you have the option of opting out of Medicare Part B so you don't have to pay the premium.
The Veterans Administration doesn't recommend opting out of Medicare Part B.
If you do not take Medicare Part B when you're first eligible, you may have a penalty if you choose to enroll later. At this point, the penalty may be too high and prohibit you from getting Medicare.
Having Medicare will give you additional quality healthcare options. This can be especially useful for benefits not provided by the VA as well as treatment, second opinions, and emergency situations.
As a Veteran you will have good options for your Medicare plan. There are even plans that can lower your monthly Medicare cost and give you more benefits (See down the page).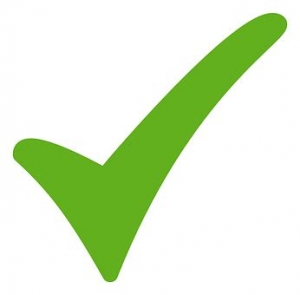 Note: If you also have Tricare (Retired Military), enrolling in Medicare A & B is required to maintain your benefits. You should review the Tricare section,  Click Here to navigate or use the menu at the top.
"The VA does not recommend that veterans cancel or decline coverage in Medicare (or other health care or insurance programs) solely because they are enrolled in VA healthcare."  Source: VA.GOV
The Parts Of Medicare
Medicare has 5 parts, with the main ones being Parts A & B. Medicare Part A covers inpatient hospitalization, skilled nursing facility, and home health care.  Medicare Part B covers doctors care and outpatient treatment. At a minimum you'll want parts A & B and you can select from the 3 other parts based on your wants & needs.
The Other 3 Parts
Part C – More commonly known as Medicare Advantage, this is when you get Medicare through a private health plan. You have the choice of being covered directly through Medicare or a Private Insurer.
Part D – Medicare prescription pharmacy benefits provided by private insurers.
Medicare Supplements – These are insurance plans that supplement Medicare A & B. They are offered by private insurers and help cover medical costs.
In many cases the VA provides prescriptions at an affordable cost, however, in some cases it's beneficial for you to have drug coverage under Medicare as well.
Medicare Advantage
How Veterans Get The Most Medicare Benefits & Lowest Monthly Cost
As a Medicare recipient, you have the choice of getting your benefits directly through the government (Original Medicare) or through Medicare Advantage. Medicare Advantage are health plans provided by private insurers. Both Original Medicare and Medicare Advantage include Part A coverage for hospitalization and Part B for doctors & outpatient care. Original Medicare is "one size fits all" and the same for everyone in the country. Medicare Advantage can give you various choices that may be a better fit for your unique situation. The "Advantage" in Medicare Advantage is that they include more benefits than Original Medicare, at the same or lower monthly cost. Plus, there are plans designed for Veterans & family. The additional benefits you can get with Medicare Advantage include;
Dental, Vision, and Hearing Aid coverage.
Silver Sneakers – Gives you free access to exercise facilities and online exercise videos.
Part B Giveback – This is a benefit included with some plans that gives you a monthly dollar amount to help you pay your Medicare cost.
Prescription – There are Medicare Advantage options that include pharmacy coverage and some that do not.  You have choices.
In most areas there are specific plans designed with Veterans & Military in mind. Because there are so many plans available, the best options for Veterans, Military, & their Families are often lost in the crowd. Request Info us and we'll make it easier for you by helping you cut through all the clutter.
For questions & details on available programs
Medicare Advantage Vs. Original Medicare Comparison
To get a better idea of how Medicare Advantage and Original Medicare compare, here is a chart of the general features.
| Feature | Original Medicare | Medicare Advantage |
| --- | --- | --- |
| Total Monthly Cost | $164.90 In 2023 | $40 – $164.90 in 2023 (Varies by plan) |
| Hospitalization & Doctor Coverage | Yes | Yes |
| Max Out Of Pocket Protection | No | Yes |
| Rx Included? | No | Choices with and without Rx |
| Dental & Vision | No | Yes |
| Hearing Aid Benefits | No | Often Included |
| Gym & Health Club | No | Yes |
This table provides a general overview & comparison of Original Medicare & Medicare Advantage. Benefits & costs vary with different plans. Refer to plan specific documents such as the Summary of Benefits. Contact us for details.
How can I get more benefits and also pay less with Medicare Advantage? The simple answer is that Original Medicare is one size fits all for everyone in the country. Medicare Advantage has choices designed specifically for the Veteran population.
For questions & details on available programs
Medicare Supplements
How Veterans Get The Most Medical Coverage & Lowest Medical Bills Outside The VA
If you prefer to use see private doctors for your healthcare, rather than the VA, Medicare Supplement insurance is an option to consider. It is an alternative to Medicare Advantage because you can only have one or the other. It's worth noting that if you have Tricare or CHAMPVA, you don't need a Medicare Supplement because they are supplements themselves.
Medicare Supplements are insurance policies that help cover out of pocket medical costs with Original Medicare (Medicare A & B directly through the government). These costs are deductibles and co-insurance that you normally have to pay when you have medical care. The primary benefit of Medicare Supplements is setting yourself up to have nearly full coverage for medical costs.
Things To Know About Medicare Supplements
Medicare Supplement's are provided by private insurance companies.
They are separate policies and are secondary to Medicare A & B. Therefore, they have a monthly cost that you pay in addition to Medicare.
Medicare supplements cover you at any doctor that accepts Medicare A & B, there are no networks.
Medicare Supplement policies are represented by a letter, which means the amount of coverage you get.
The top Medicare Supplement plans can help you limit your annual out of pocket medical bills to around $200 per year.
If you have Tricare or CHAMPVA you don't need a Medicare Supplement but you can have an Advantage plan.
Learn more about Medicare Supplements.
Featured Heroes Testimonials & Profiles
About our customers and what they have to say
On a mobile phone, swipe with your finger to the left to move to the next profile.
Top Medicare Insurers For Veterans
We offer these providers, & more
Request A Benefits Assessment
This is an important step to determining your options and benefits you can take advantage of. Please take a minute to fill out the form below and click submit. Once we receive your submission, we will reach out to you with more details.